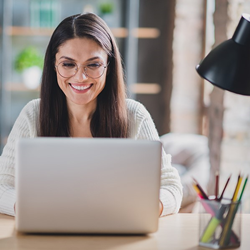 From seamless software updates to strategic goal setting, Microsoft 365 new features aim to improve the way we work and collaborate.

HOBOKEN, N.J. (PRWEB)

September 22, 2022

Messaging Architects, an eMazzanti Technologies Company and Microsoft 365 expert, shares 5 Microsoft 365 new features in a new article. The informative article first covers improvements to how Microsoft 365 updates are handled, referred to as "update under lock." The author then explains home screen enhancements to Office Online, including the My Content pane. He then discusses improved visuals for Teams meetings and PowerPoint presentations. A new planning feature, Viva Goals, helps individuals and organizations set and track goals. He concludes by discussing improvements to Microsoft Forms that make it easier for people to use polls in meetings and chats. "While office workers enjoyed a well-deserved vacation this summer, Microsoft rolled out a few new features in Microsoft 365," stated Greg Smith, Vice President of Services Delivery at Messaging Architects. "From seamless software updates to strategic goal setting, Microsoft 365 new features aim to improve the way we work and collaborate." Below are a few excerpts from the article, "5 Microsoft 365 New Features Drive Productivity and Engagement." Seamless App Update Process "Many workers maintain a love/hate relationship with Microsoft 365 updates. On the one hand, we love the chance to always use the latest version of the software and have quick access to new features. On the other hand, frequent messages about device updates interrupt work. And previously, a locked or idle computer could mean update delays." "In response, Microsoft announced 'update under lock.' Now, updates will be applied automatically, even on systems in idle mode or locked and even if apps are running. This means users can stay on top of security patches and new features without interrupting work to restart the computer." Home Screen Enhancements for Office Online "Updates to Office online make it easier for users to find and create content. For instance, the My Content pane allows users to display recent content, content shared with them and files they have pinned. The Search bar provides quick access to content throughout Microsoft Office, with the ability to apply filters such as document type or who shared the files." Improved Visuals for Meetings and Presentations "Another update now in public preview allows users to integrate a live Teams camera feed into a PowerPoint presentation. This enhances remote meetings by allowing the presenter to appear in real-time video on the presentation slide. Users customize how and where they want the cameo to appear on slides." Stay Up to Date with Microsoft 365 New Features While Microsoft still develops on-premises versions of its Office apps, Microsoft 365 offers the best way to keep updated with security patches and new features. To migrate to Microsoft 365 or to learn how to optimize Microsoft for maximum productivity and security, contact the Microsoft experts at Messaging Architects. Have you read? Increase Data Visibility with Microsoft 365 Data Governance Tools Organize Your Business with Microsoft Visio About Messaging Architects Messaging Architects specializes in effectively managing and securing an organization's most precious asset, its information. With over 20 years of information management and technology consulting experience, the Messaging Architects team has provided corporations, educational intuitions, health care facilities and nonprofits with methodologies, procedures, and technology to keep their data organized, compliant and secure. About eMazzanti Technologies eMazzanti's team of trained, certified IT experts rapidly deliver increased revenue growth, data security and productivity for clients ranging from law firms to high-end global retailers, expertly providing advanced retail and payment technology, digital marketing services, cloud and mobile solutions, multi-site implementations, 24×7 outsourced network management, remote monitoring, and support. eMazzanti has made the Inc. 5000 list 9X, is a 4X Microsoft Partner of the Year, the #1 ranked NYC area MSP, NJ Business of the Year and 5X WatchGuard Partner of the Year! Contact: 1-866-362-9926, [email protected] or http://www.emazzanti.net Twitter: @emazzanti Facebook: Facebook.com/emazzantitechnologies.