Facebook

Twitter

Email

Ресурс

The ILR School and Community Tech NY are launching the New York State Digital Equity Portal Dec. 7 in partnership with the New York State Department of Education, the New York State Library and the John R. Oishei Foundation. The portal is an interactive, online data mapping tool for communities and individuals seeking data to inform broadband adoption and improve digital equity for millions of New York state residents without wired internet access.  The tool, designed by Russell Weaver, director of research at the ILR Buffalo Co-Lab, will help community leaders understand the scope of the digital divide and guide decision-making, said Houman Saberi, Community Tech NY co-director. The Infrastructure Investment and Jobs Act signed into law Nov. 15 includes $65 billion to help provide reliable, high-speed and affordable broadband across the nation. "The pandemic placed a spotlight on just how essential broadband internet is for navigating economic crises: by keeping people employed, linking people to employment opportunities and social services, and educating our children," Weaver said. "We're hoping this portal can inform strategic planning efforts and community-based initiatives that are preparing to identify and close gaps in connectivity across New York state."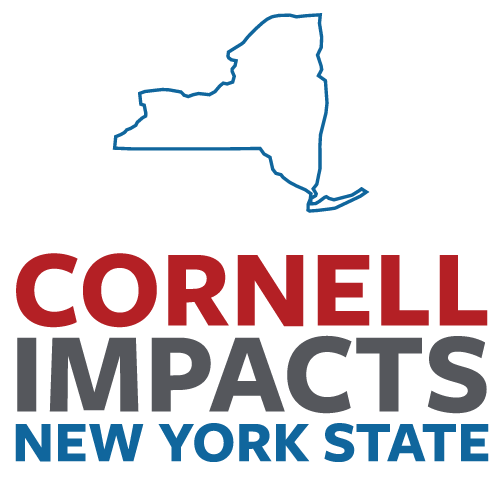 The portal generates snapshots of connectivity, population/demographics, speed and cost of broadband, and analyzes data based on congressional districts, ZIP codes, U.S. Census tracts and the New York public library system. The portal draws on digital equity scholarship such as the New York State Education Department's "Achieving Digital Equity in New York State: An Outline for Collaborative Change," which notes:
Nearly 27% of New York households do not subscribe to wireline broadband service at home.
22% of New York households do not have a desktop or laptop computer at home.
Half of New Yorkers whose annual incomes are $25,000 or less do not have a wired broadband subscription and half lack a computer.
40% of New Yorkers ages 65 and older do not have internet service subscriptions and about one-third do not have a computer.
One-third of African American and Latino households do not have wired broadband at home and similar numbers do not have a desktop or laptop computer.
From the Adirondacks to the Bronx, community members say that equitable broadband access is critical. "We do not view broadband as a convenience, we view it as the difference between life and death," said Zachary Randolph, chief clinical officer at St. Joseph's Addiction Treatment and Recovery Center in Saranac Lake, New York. "We are finally able to engage with people in crisis [through tele-health], but the infrastructure is not there, the access to broadband is not there. "There have been instances where we have a connection through the internet with a person who is in crisis, and we are engaging with that person in therapy. While we are in the middle of a crisis, we have had the call and video drop. It is a harrowing experience and we are sitting on the edge of our seats as we try and get back in touch with that person," Randolph said.    Danny Peralta, executive managing director of THE POINT Community Development Corporation, a nonprofit organization dedicated to youth development and the cultural and economic revitalization of the Hunts Point section of the South Bronx, said that many homes have neither affordable nor reliable broadband.  "Free broadband access would help small businesses rebound after COVID. Families who are already paying for internet access would be able to save part of their paycheck for rent and food – even if it's not a huge amount of money, it would make a difference," he said. Business, Economics & Entrepreneurship NYS Impact Get Cornell news delivered right to your inbox. Subscribe